#QueensWrites haikus at the Queens Night Market
I spent an invigorating evening yesterday at the Queens International Night Market in Flushing Meadows Corona Park with Crystal, Connie, and Val, tasting the world and gushing about it in bursts of 17 syllables.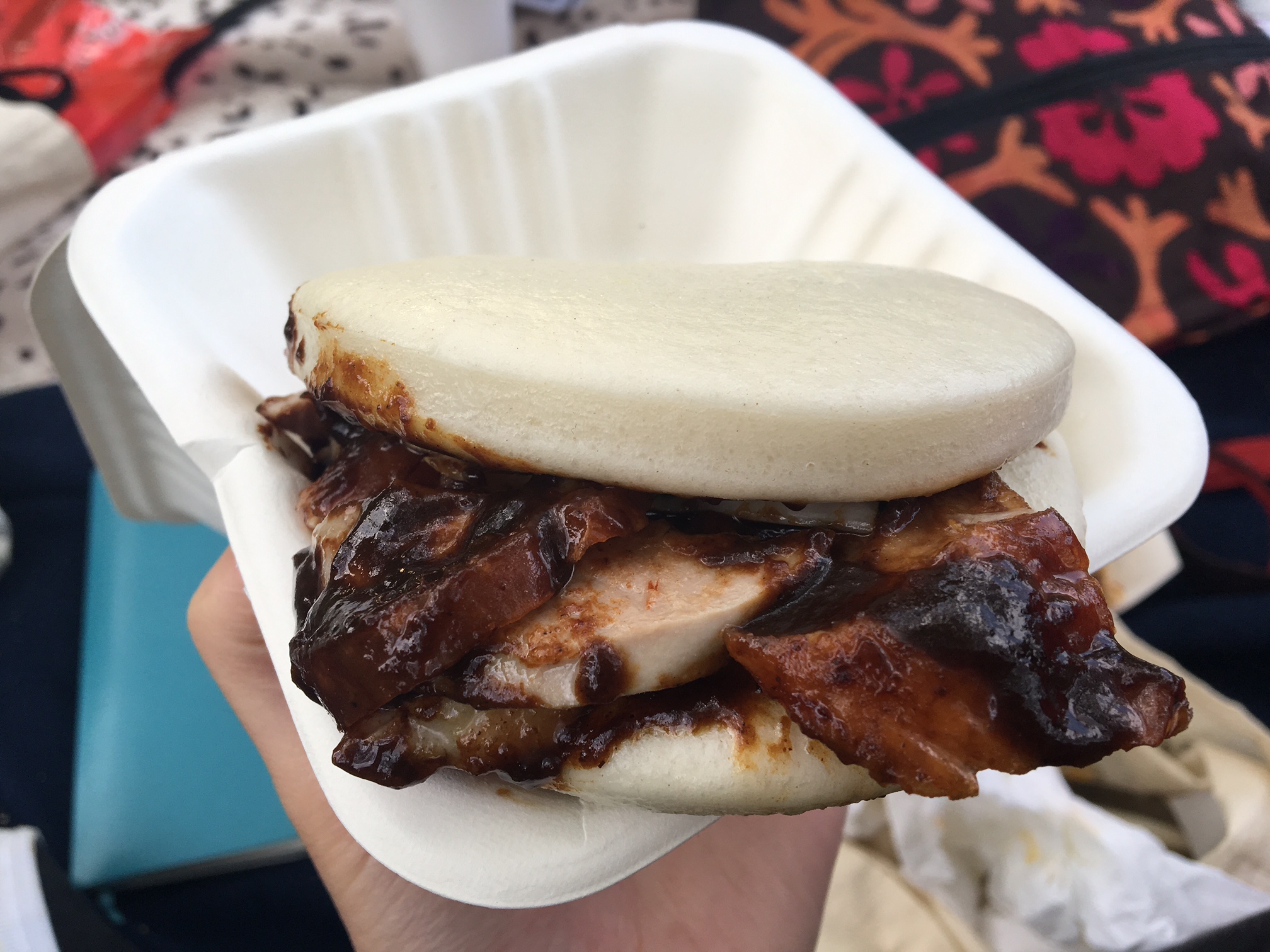 crispy duck, scallion, cucumber, house sauce
My Peking duck bao/
I want to rest on this chew/
sauce so deep like ink
bass, lime juice, red onion, grilled corn kernels, sweet potato, chili pepper
#1
"fish?" "bass" / "spicy?" "YES."
kernel. crunch. drink lime all up.
repeat until broke.
#2
ceviche, round 2
woman walks with a mission:
more acid on tongue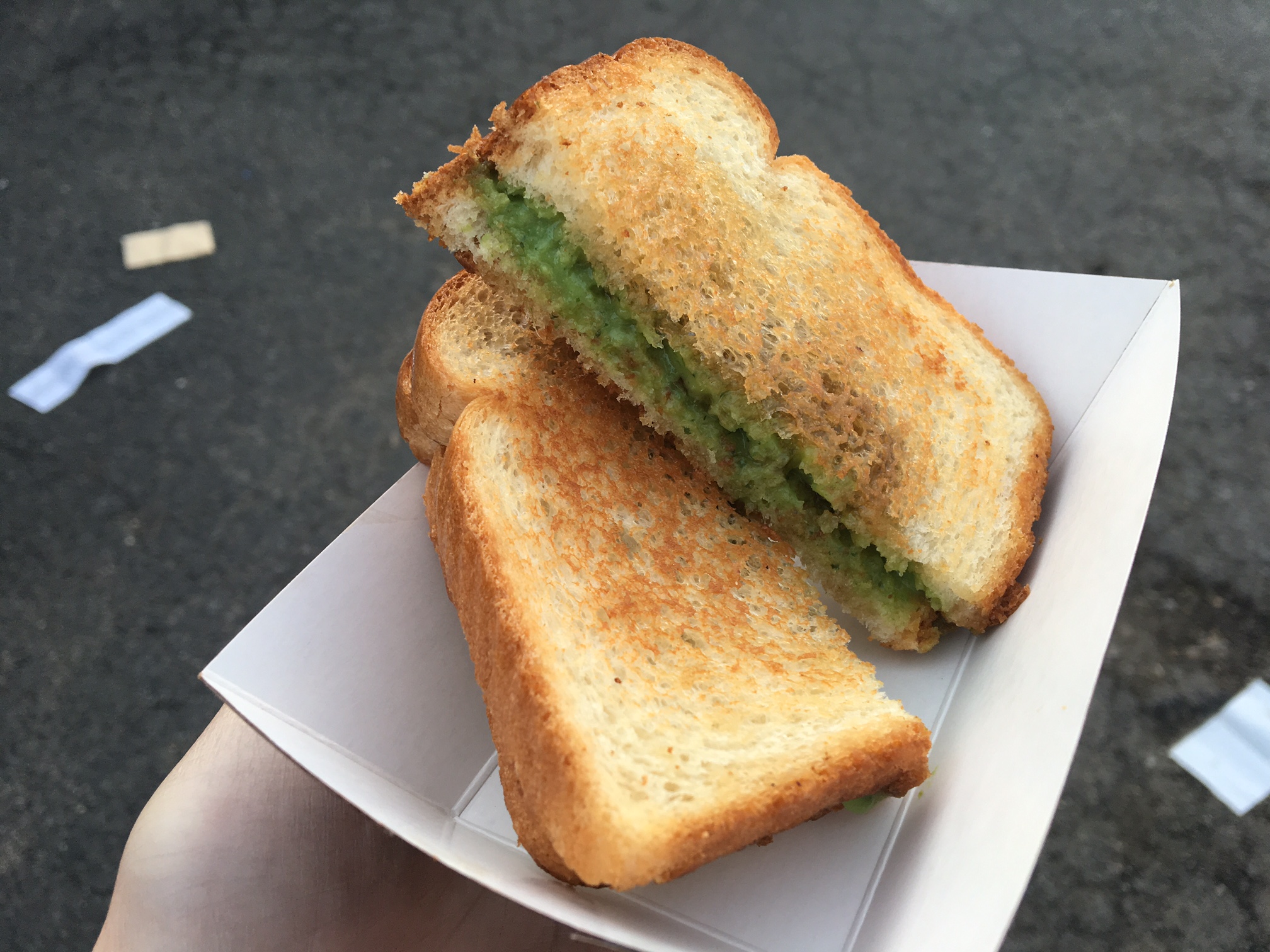 The Malaysian Project | Kaya Toast
brown butter, coconut, pandan jam
Kaya toast, marry me.
Read me your brown butter vows.
Pandan, dance with me.